Performance Trailers inspires SnapRack products.
Performance Trailers, Inc. in Flanders, N.J., offers the only patented, E track-mounted system of landscaper tool racks called the SnapRack.
By securing heavy-duty, inexpensive E tracks with receiver slots every 2 inches and attaching them to the trailer wall studs instead of the plywood walls, the system spreads the load across the framing and resists both vertical and horizontal movement.
Once the tracks are secured to the walls, hooks and brackets snap in and out in seconds, allowing for fast configuration and rearrangement. There are a variety of hooks and brackets available to store and secure rakes, shovels, trimmer line and more.
Track sections 5 feet long can be installed on the floor of the trailer as well, offering quick, snap-in attachment of ratchet straps, wheel chocks, tie-down devices and more to secure equipment, such as lawn mowers.
Glenn Alan Ehrgott, President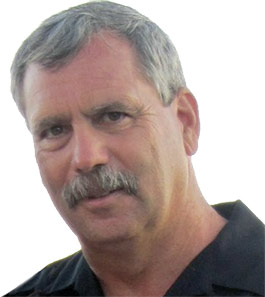 Glenn Ehrgott, president of Performance Trailers, founded the company in 1990 after seeing trailer racks falling off walls or coming loose off of the 1,000 or so trailers he sells and services each year. He also saw the need to reorganize racks quickly without continually adding holes in the trailer walls.