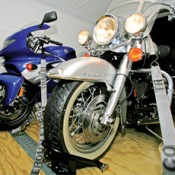 Are you looking to secure your motorcycle while in transit? Look no further! The new patented SnapRack design is here. Wheel chock mounting plates snap into E-Track allowing fast, secure mount and dismount features. Available as complete kit, or mounting plates only to drill and adapt to your own wheel chocks.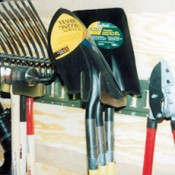 As a landscaper, keeping your equipment secure and sorted while on the road can be a challenge. SnapRack has the answer with our Landscape Storage accessories. The storage solutions are endless. Easy to install and use. Never a more versatile system available then the SnapRack system.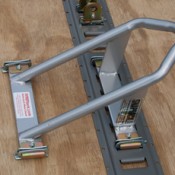 Set up trailers, trucks, and vans to carry/secure a variety of objects in record time! E-Track lets you configure any transportation space into a fully equipped and secure environment. With both vertical and horizontal configurations, tracking options and various accessories, SnapRack really is the most versatile solution.
If you are using only one adapter plate, use a stabalizer plate on the other end of the wheel chock to balance the wheel between the two plates.

For 3.5″, 5.5″ chocks.

Details